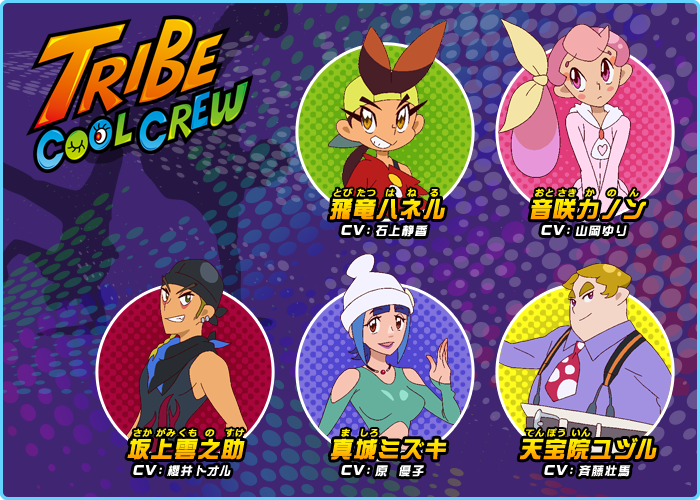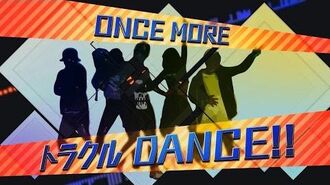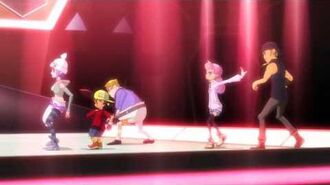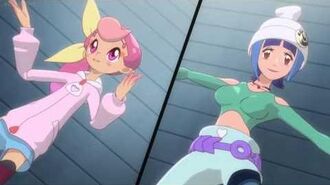 Tribe Cool Crew (トライブクルクル), also known as Tri-Cool, is the leading team of the series, comprised of the main characters.
Their debut is in episode 6 afetr combing Tribal Soul and Cool Crew
Their style is mostly New Jack Swing- a kind of hiphop.
In the 1st round, they're one of the 5 winning teams
In the 2nd round, they're one of the two winning team. The theme was "fighting" as dancing against robots programed with Jey's dance move. The team even shake hands with the robots after dancing with them, as it's a part of their performance.
In the 3rd round, they're 3 of the winning team
In the 4th round, Kumo broke his toe so they have to dance without him, luckily, they're good enough to be one of the remaining 2 teams.
Tribe Cool Crew's dance is actually made with motion capture technology with top world-rank dancers from Japan.
Their dancers include: TAKE as Haneru, Shiho Tabata as Kanon, Katsuya as Kumo, Yano Yuko as Mizuki and Shuho as Yuzuru.
Community content is available under
CC-BY-SA
unless otherwise noted.